2018 Holiday Gift Guide
Spreading holiday cheer and good design at the same time.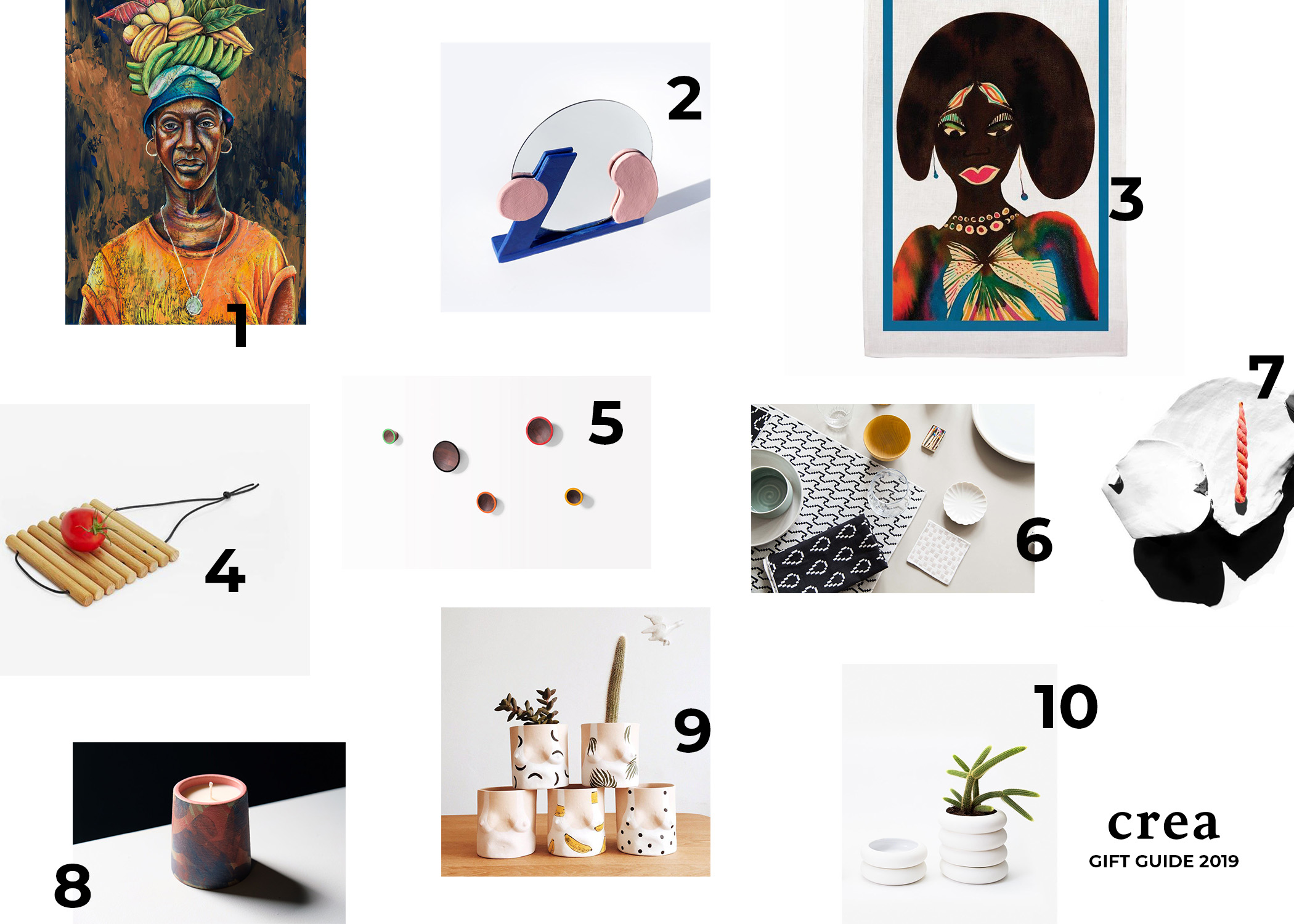 We curated a list of gifts created by designers we love, to make your holidays a little easier (and more aesthetically pleasing). Whether you're gifting for the art lover, the design nerd, or the millennial in your life, here are some perfect picks to help you out
Limited-Edition Print of Ms. P by Malene B
From $158.00
What's not to love about Malene B? A Bed Stuy-based designer turned fine artist and ceramicist, Malene's Market Series 2017 renders a visual depiction of the black female nervous system and investigates the point where pain, hope and possibilities overlap.
Contrasts Mirror by Mansi Shah
$150.00
This Tabletop mirror by LA-based graphic designer and art director Mansi Shah depicts contrasting forms and colors. Her studio is an object-based practice that creates work inspired by the magic of image-making.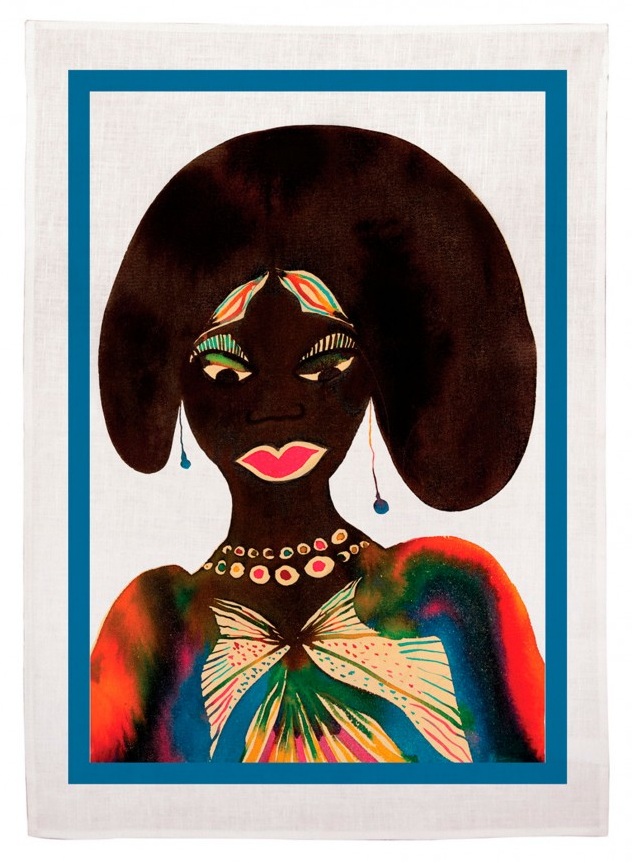 $45.00
Want to take home your own Chris Ofili piece? Now you can, with this tea towel: a digital print of one of his Afromuses (diversely decorated figures who spring from the artist's imagination). Or, head to the New Museum in NYC to see the real thing.
Little Big Trivet by Alissia Melka Teichroew
$20.00
What's better than good design you can use? As fun as it is functional, this trivet accommodates everything from a teapot to a large casserole dish, and makes the perfect gift for any holiday host. We recommend buying in bulk. ;)
€20.00 per hook
The Nika Coat Hooks were created by Botswanan designer Peter Mabeo, in collaboration with Canadian designer Garth Roberts. Warm yet minimal, these elegantly understated coat hooks are crafted in sustainably harvested panga panga wood and white oak.
$10.00, set of 4
Go back to the 80's with these retro coasters. Designed by artist Susan Kare, a pioneer of early computer graphic interface design, the bitmap coasters playfully celebrate the parallels between weaving and pixels — two totally different grid-based systems.
$48.00, box of 16
When UnitedOther launched in November of 2017, founder Ellen Nguyen's deepest intention was to serve a higher creative and spiritual purpose. UnitedOther offers a beautiful selection of incense papers, ropes and ceramic holders. Crea-tested and approved!
Coriander & Black Pepper Candle in Bermuda & Cobalt by Little Garage Shop
$34.00
Yummy scents + good design = a very happy holiday. This candle smells as good as it looks — and with a name like Bermuda & Cobalt, just one whiff will send you to warmer climes (if only in your dreams). Hand thrown and glazed by Little Garage Shop in Portland, Oregon, this candle is truly a win-win-win..
Boobie Planters by Group Partner
$65.00
These body-positive boobie planters are everything you need to make 2019 the year of radical self-love for you — and your friends. Every pot is unique (just like you) and can be used to hold plants, keys, pencils, and change (in every sense of the word). All production is done in Universal Isaac's brooklyn based studio.
Stacking Planter by Chen Chen & Kai Williams
$64.00
Crafted by the brilliant Chen Chen & Kai Williams, this clever vessel discretely integrates both a planter and saucer into one awesome object. The circular stoneware form takes its inspiration from high voltage ceramic insulators found on power lines — a welcome habitat for some new plant friends. 🌱